http://www.mexicosupplychainsummit.com/
Decisions about Mexico Manufacturing are under the microscope with the transition of new leadership in the US.  MexicoNow is providing this timely and important opportunity for companies and individuals to receive current information on such issues as NAFTA, tariff discussions, modifications of Washington's positions on Mexico, etc.
El Paso Convention Center
One Civic Center Plaza
El Paso, Texas, USA, 79901
www.visitelpaso.com
Our special subject this year will be MAQUILADORAS IN THE TRUMP ERA. Our speakers and panels of industry players and analysts will discuss the actual and potential effects that the new Trump administration will have on the Maquiladora and export industries of Mexico.
ABOUT
Mexico's Manufacturing Supply Chain Summit 2017 at El Paso, TX is a unique opportunity for leading OEMs in Mexico and potential suppliers to meet and identify new business partners. At the same time, through conference sessions and case studies, participants will learn the latest developments in manufacturing and supply chain dynamics in Mexico.
Mexico's Manufacturing and maquiladora industries are growing significantly and the automotive, aerospace, electronics, electrical and medical sectors need to expand their supply base.
KEY SPEAKERS: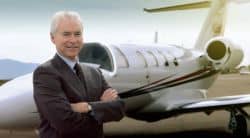 On the MexicoNOW website is a listing of key speakers.  Among the speakers is Alan Russell, Founder and CEO of the Tecma Group of Companies.  Alan has prepared a speech, "NAFTA IN MOTION" where he will be discussing, from first hand field knowledge, how he views the discussions about possible NAFTA changes.
B2B MEETINGS
The Supply Chain Summit will match potential buyers and suppliers in pre-arranged, one-to-one, private meetings. The program will allow participants to identify new potential business partners and request meetings based on their choices.
OEMs will have a permanent B2B location throughout the event and suppliers will visit them in accordance to 20′-meetings schedules. This format will make it very efficient for buyers and suppliers to come together, network and make new business connections.
CONFERENCES
Industry experts and manufacturers with facilities in Mexico will make presentations throughout the event to help newcomers and experienced executives shape their business, trade and manufacturing strategies in Mexico.
You will hear from industry leaders about the fascinating growth and the opportunities to participate in the booming automotive, aerospace and electronics industries value chains in Mexico.
You will gain deeper knowledge about OEMs supply chain plans in Mexico, manufacturing cost reduction options, intellectual property protection and labor and fiscal trends affecting foreign firms in Mexico.