Mexico's Aerospace Summit August 16-17, 2018 Queretaro, Mexico
http://www.mexicoaerospacesummit.com/
EVENT OBJECTIVES:
Learn why Mexico's Aerospace Industry has grown from 100 U.S. and European manufacturers in 2004 to over 330 in 2017.
Gain knowledge of the competitive advantages aerospace manufacturers enjoy in Mexico.
Participate in B2B meetings of Mexico's Aerospace Industry.
Visit Aerospace Industry manufacturing plants in Queretaro.
Visit the Exhibition of "Made in Mexico" Aerospace Products.
Interact with Mexico's aerospace products plant managers.
Develop an itemized cost operating pro-forma of a potential offshore manufacturing project in Mexico.
Hear from industry experts and OEM's about the opportunities to participate in Mexico's Aerospace Industry value chain.
Learn details of aerospace intellectual property protection and BASA.
Aerospace Industry analysis and trends and why Mexico might be the next frontier for this industry.
Labor productivity aspects of the Aerospace Industry in Mexico.
Current and future regional aerospace clusters in Mexico.
Business dynamics of main Aerospace products manufacturers, demand forecast.
Domestic and export markets.
Aerospace logistics.
EVENT LINK
http://www.mexicoaerospacesummit.com/
SPONSORS: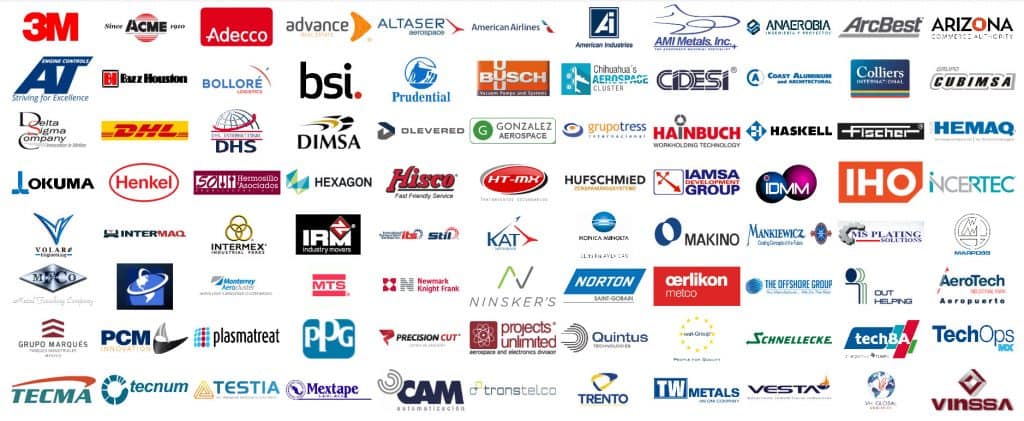 Receive informative Mexico manufacturing content
SMS text "Tecma" to 96000 to receive weekly Tecma content updates delivered to your cell phone.