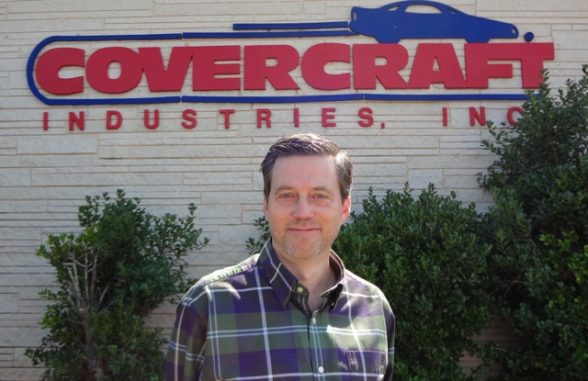 Howard Grider
Howard Grider is the Chief Financial Officer of Covercraft Industries.
He has been with Covercraft for 12 years.  He has a diverse accounting and business background having worked in industry, government and public accounting for 25 years.
He graduated with a Bachelor degree in Accounting from the University of Oklahoma.  He is a Certified Public Accountant and a member of the American Institute of CPA's.  He is bilingual, fluent in Spanish in addition to his native English.  He lives in Norman, OK with his wife and son, and has an older son who is a senior in college.
---
Covercraft was started as a small operation in Southern California.
Today it makes is headquarters in Pauls Valley, Oklahoma. Covercraft's product line has expanded greatly over the years and now includes: seat protectors, front-end masks (bras), dash covers, floor mats, tailgate nets, tire
covers, window heat shields, canine travel items and other specialty protection and storage products.
Phone:

1-800-4COVERS

Email:

sales@covercraft.com

Website:

http://www.covercraft.com

Industry:

Automotive After-Market

Location:

Pauls Valley, Minnesota
---
Covercraft Industries, Inc. is an automotive after-market manufacturer that was founded in 1965 as a two man shop in Southern California by Bob Lichtmann.
Howard Grider CFO of Covercraft Inc.