Manufacturing in Juarez
A vital key to Juarez's success in global manufacturing is its central and strategic position in North America.
Juarez Manufacturing Facts
Juarez is considered the "birthplace" of the maquiladora industry.
The Delphi Technical Center in Juarez employs 3,000 engineers in design, research, development, quality assurance and testing positions.
The value of trade that passes through ports on the El Paso-Juarez border totals more than US $72 billion annually.
Juarez is home to 19 public and private universities and technical schools.
Want to
Reduce your Production Costs?
Juarez - The Birthplace of the Maquiladora Industry
Juarez is a Mexican border city that is home to the second largest number of maquiladora operations in the nation. The total number of IMMEX registered manufacturing plants in Juarez is surpassed only by those found in Tijuana, Baja California.
Juarez now is home to more than 330 maquiladora manufacturing facilities. Seventy of the plants that are operating in the city are owned by Fortune 500 firms.
Among the world-class companies that have a presence in Juarez are industry leaders such as Delphi, Visteon, Johnson Controls, Lexmark, Cardinal Healthcare, Lear, and Boeing.
Manufacturing Workforce
453,056
Number of Industrial Parks
40
Closest Major US Cities
El Paso, Texas
Infrastructure
Abraham González International Airport
Ysleta-Zaragoza Bridge
Paso del Norte
Bridge of the Americas
Santa Teresa
Border with New Mexico
US I-10 and US I-25
Pan-American Highway Mexico
BNSF Railway (US)
Union Pacific Railroad (US)
Ferromex (Mexico)
Consider Juarez if you are…
1.

Are seeking to manufacture your product in a strategically important and centrally located bi-national community.

2.

Are looking to benefit from near-shoring operations on a Mexican city right on the US border.

3.

Are ready to take advantage of a workforce comprised of more than 82,000 workers for the Automotive Industry alone.

4.

Are looking to locate in an industrial center with a robust supplier base.
Manufacturing Industries in Juarez
Automotive

Electric Parts

Medical Devices

Appliances

Telecommunications

Plastics

Aerospace

Metal Mechanic Parts
Interested in setting up your operations or moving existing manufacturing to Juarez? Let's talk to see if Juarez is a good fit for your business.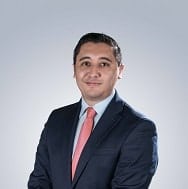 Shelter Services
Human Resources
Logistics and Transportation Services
Accounting Services
Payroll and Benefits Management
Supply Chain Services
Vendor Management
Facilities Management
Consulting Services
What do clients that
moved manufacturing to Juarez say?
"Juarez has a big base of technicians, we get hundreds of quality applications. Productivity and quality has been terrific."