Manufacturing in Mexico
International trade and manufacturing are two sectors that constitute the backbone of San Diego's economy.
Quality of Life Facts
San Diego's temperate climate averages 70 degrees Fahrenheit year-round.
Residents of San Diego can choose from 23 diverse higher education options.
San Diego is a haven for outdoor activities such as horse riding, golf, hiking, rock climbing and enjoying the beach and surfing.
San Diego is safe, comfortable and offers a good balance between urban density and open space.
Want to
Reduce your Production Costs?
San Diego and Tijuana - A Pacific Operations Center
Commerce between San Diego and its Mexican neighbor, Tijuana, is facilitated by the three border crossings that are currently in place. The Otay Mesa Port of Entry is the principal conduit through which cargo passes from Mexico to the United States, while San Ysidro/El Chaparral crossing is the busiest border point in the world.
The volume of traffic that transits the international boundary at this San Ysidro/El Chaparral requires a maximum of thirty vehicle lanes going northbound while the number of lanes required to move travelers from the US to Mexico is between six and eight.  The third border crossing currently existing between San Diego and its Mexican sister city is the Cross-Border Xpress, or the CBX. It consists of airport terminals on each side of the boundary between the US and Mexico that are connected by an access bridge.
The San Diego – Tijuana economy's underpinnings rest upon a strong base of human and physical infrastructure.  Both sides of the border combine to be home to twenty institutions of higher learning, both public and private.
Manufacturing Workforce
852,000
Transportation and Logistics
Tecma Logistics
Major Universities
University of San Diego
San Diego State University
University of California – San Diego
San Diego City College
San Diego - Tijuana Infrastructure
San Diego International Airport
San Ysidro
Otay Mesa
US Interstates 5 and 8
Desert Line
Tijuana-Tecate Short Line
Consider a maquiladora operation across the border with Mexico in Tijuana, if you are…
1.

Are seeking to operate a manufacturing facility in one of Mexico's automotive industry hubs.

2.

Looking to locate an aerospace industry facility in Mexico's heartland.

3.

Seeking to operate in a Mexican industrial city that is close to major international airport facilities.
Manufacturing Industries in Tijuana
Automotive

Aerospace

Medical Devices

Electronics

Metal Mechanics

Plastics
Interested in manufacturing in Mexico?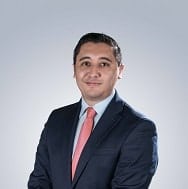 Shelter Services
Human Resources
Logistics and Transportation Services
Accounting Services
Payroll and Benefits Management
Supply Chain Services
Vendor Management
Facilities Management
Consulting Services