Manufacturing in Leon and Silao, Guanajuato
Leon and Silao are a major center for Mexican automotive manufacturing. Brands such as GM, Chevrolet and GMC have made the state of Guanajuato their home.
Leon and Silao Manufacturing Facts
The majority of the Auto Industry activity takes place at the Guanajuato Inland Port in Silao and in the capital city, Leon.
The Guanajuato Land Port has linkages with the US border and principal Mexican seaports.
A Logistics and Aerospace park (SKYPLUS) is being developed at the Bajío International Airport.
In addition to the Automotive Industry, Leon and Silao are home to Manufacturers involved in the production of Metal Mechanical and Plastic Parts.
Want to
Reduce your Production Costs?
Leon and Silao - An Industrial Hub in the Heart of Mexico
Industry in the Mexican state of Guanajuato is dynamic. It is strategically located in the geographic center of the country and is the engine of the country's Bajio region. Manufacturing that occurs in the state's two principal cities (Leon and Silao) accounts for more than 60 percent of the entity's exported goods.
The economic preeminence of Leon and Silao is, in great part, attributable to the sizeable amount of foreign direct investment that has flowed into these municipalities in recent times. Quite notably, over the last two decades, Leon and Silao have been transformed from their humble origins as agricultural communities to become the epicenters of automotive production and other high-profile industries. Led by the cities of Leon and Silao, Guanajuato's economic growth has clearly outpaced that of the nation as a whole during the last several years.
Population
Silao
: 189,567
Leon
: 1.2M
Manufacturing Workforce
Silao
: 66,548
Leon
: 424,670
Number of Industrial Parks
22
Closest Major US Cities
Houston, Texas
Dallas, Texas
Infrastructure
Ports of entry from the US
The Del Bajio International Airport
Two Hour flight from Dallas Fort Worth International (DFW)
Laredo, Texas
Nine hours drive from Laredo
Brownsville, Texas
Nine hours drive from Brownsville
Mexican Federal Highways 45, 77 and 110
Ferromex Intermodal facility
Consider Leon and Silao, Guanajuato if you are…
1.

Seeking to operate a manufacturing facility in one of Mexico's Automotive Industry hubs.

2.

Looking to locate an Aerospace Industry facility in Mexico's heartland.

3.

Seeking to operate in a Mexican Industrial city that is close to major international airport facilities.
Manufacturing Industries in Leon and Silao
Aerospace

Automotive

Metal Mechanics

Plastics

Electronics
Interested in setting up operations in the state of Guanajuato? The Tecma Group has facilities in Leon and Silao.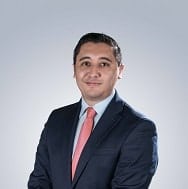 Shelter Services

Human Resources
Logistics and Transportation Services
Accounting Services
Payroll and Benefits Management
Supply Chain Services
Vendor Management
Facilities Management
Consulting Services