Manufacturing in Torreon
Torreon is located in the North Central Mexican state of Coahuila and is one of Mexico's most important industrial centers.
Torreon Manufacturing Facts
Torreon became an industrial city in the middle of the 20th century. Prior to that, it was best known for its agriculture and ranching activities.
In addition to Torreon, manufacturing companies' workforces are also comprised of laborers from the adjacent communities of Gómez Palacio and Lerdo in neighboring the State of Durango.
Torreon is not only known for a vibrant light manufacturing sector, but also is home to food processing operations and iron and steel mills.
Torreon is home to the most important lead smelter and silver refinery in Mexico.
Want to
Reduce your Production Costs?
Torreon - The Industrial Heart of Mexico
Torreon is a city in the western part of the Mexican State of Coahuila. Along with the adjacent municipalities of Gomez Palacio and Lerdo, the communities together form the ninth largest metropolitan area in the Republic of Mexico.
During the initial years of the 20th century, Torreon's economy was based mainly on agricultural and ranching pursuits.  Industrialization of the City, however, occurred during the years of the mid-20th century.  The primary activities undertaken by companies that located in the area included those dealing with the elaboration of textiles and clothing, as well as the processing of food and metals. Among the prominent manufacturers with a presence in Torreon today are Grupo Essex de Mexico, Takata, John Deer, Delphi Energy Systems, Caterpillar, Johnson Controls, Takata de Mexico, Mossberg, Grupo Lala and the South Korea-based wire harness manufacturer, the Yura Company.
In addition to agriculture, ranching, food processing and manufacturing, Torreón is a service center for the mining of silver, gold, copper, lead, zinc, fluorite, marble, and other minerals in its vicinity.
Manufacturing Workforce
240,943
Number of Industrial Parks
10
Closest Major US Cities
Houston, Texas
San Antonio, Texas
Infrastructure
Francisco Sarabia International Airport
1h55m flight from Dallas-Fort Worth
Laredo, Texas
6h drive from Laredo
Brownsville, Texas
6h drive from Brownsville
Mexico Federal Highways 40 and 49
Ferromex Torreon
Consider Torreon if you are…
1.

Looking for a plentiful workforce. Torreon and its neighbors Gomez Palacio and Lerdo, Durango form "La Comarca Laguna" with a combined population of 1,283,564.

2.

Seeking educated workers. La Comarca Laguna has 20 public and private universities and 22 technical schools.

3.

Seeking a location in the interior of Mexico that typically has lower turnover and absenteeism than that found in border cities.
Manufacturing Industries in Torreon
Automotive

Electronics

Agricultural Equipment

Food Processing

Iron and Steel

Plastics

Petrochemicals

Textiles
Interested in setting up your operations or moving existing manufacturing to Torreon? Let's talk to see if Torreon is a good fit for your business.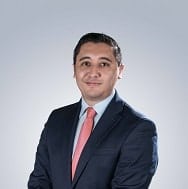 Shelter Services
Human Resources
Logistics and Transportation Services
Accounting Services
Payroll and Benefits Management
Supply Chain Services
Vendor Management
Facilities Management
Consulting Services