Manufacturing in Mexico
El Paso is a key maquiladora industry distribution center location due to the economic linkages that it shares with Juarez, Mexico.
Quality of Life Facts
El Paso has one of the lowest crime rates in the nation for communities over 500,000 inhabitants.
El Paso is home to recreational and cultural festivals such as the Hueco Rock Rodeo and the KLAQ International Balloonfest.
The Sun Bowl, the Neon Desert Music Festival, the Sun City Music Festival, the Plaza Classic Film Festival all take Place in El Paso.
El Paso is home to the Arizona Diamondbacks Triple A affiliate baseball club, the El Paso Chihuahuas
Want to
Reduce your Production Costs?
El Paso and Juarez - Intersection of Possibilities
El Paso is a key maquiladora distribution center location due to the extensive and deep commercial linkages that it shares with its cross border economic partner, Juarez.
The city is located at the approximate mid-point along the two-thousand-mile border that the United States shares with Mexico. It's position as a maquiladora distribution center on major Interstate 10 facilitates the shipping of goods and commodities to and from the area. To the West I-10 continues from El Paso to Los Angeles, while moving eastward I-10 transits the Dallas-Fort Worth and Houston metropolitan areas and links with other routes to connect to El Paso to the U.S. Southeast. Interstate I-10 also merges to the north of El Paso, at Las Cruces, New Mexico, to with I-25 which goes northward to Denver to connect there with the central portion of the country.
Manufacturing Workforce
410,400
Transportation and Logistics
Tecma Logistics
Major Universities
University of Texas at El Paso
El Paso Community College
Western Technical College
Vista College
Infrastructure
El Paso International Airport
Paso del Norte
Bridge of the Americas
Ysleta Port of Entry
BSNF Railroad Bridge
US Interstates 10 and 25
Union Pacific Railroad
BSNF Railway
Consider a maquiladora operation across the border with Mexico in Juarez, if you are…
1.

Looking to operate in a strategic geographic location that facilitates shipments to markets in both the East and West.

2.

Looking to do business in an international community with three generations of manufacturing experience.

3.

Seeking to take advantage of the considerable resources that are located on both sides of the international boundary.
Manufacturing Industries in Juarez
Automotive

Aerospace

Medical Devices

Electric Parts

Metal Mechanical Parts

Plastics

Telecommunications

Appliances
Interested in manufacturing in Mexico?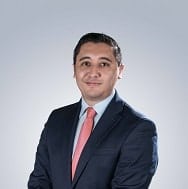 Shelter Services
Human Resources
Logistics and Transportation Services
Accounting Services
Payroll and Benefits Management
Supply Chain Services
Vendor Management
Facilities Management
Consulting Services