Manufacturing in Tijuana
Tecma Tijuana and Baja California locations are an ideal choice for companies seeking to reduce their costs in the Automotive, Electronics, Aerospace and Medical Device industries.
Tijuana Manufacturing Facts
Highly developed manufacturing ecosystem in the Automotive, Medical Device, Electronics and Aerospace Industries.
Wide variety of modern industrial park space for manufacturing.
Six decades of worker experience in manufacturing activities, and the presence of many universities and technical schools.
Strategically situated to serve large Western US markets.
Attracts tens of thousands of workers yearly from the interior of Mexico, who are looking to build a career.
Want to
Reduce your Production Costs?
Tijuana - A Bustling Industrial Center
Tecma Tijuana offers services for manufacturers in Mexico to the Automotive, Aerospace, Medical Device, Electronics and General Manufacturing industries.
One of the biggest hubs for Medical Device manufacturing in Mexico is located in Tijuana. Over the last several decades, the city has gained international prominence as one of North America's most advanced Medical Device clusters.  Well-known companies that have made Tijuana there home include Medtronic, Flextronics Medical, Covidien and Smiths Medical.
Tijuana is an established Electronics Industry hub and is recognized as being a world leader in the production of LCD television sets, with a long track record of success for more than forty years.
Tijuana is home to Mexico's oldest cluster of Aviation and Aerospace related manufacturers in the Mexican Republic. Companies in the sector that are located in Tijuana serve clients on both the Civil and Defense sides of the International Aerospace market.
As of 2019, the 14,600 direct labor workers were employed by the Automotive industry manufacturing companies in Tijuana.  Companies that employ these individuals include OEM assemblers and parts manufacturers. Among the well-known firms operating manufacturing facilities in Tijuana are Hyundai, Toyota, Motor Car Parts of America and AutoLiv.
Manufacturing Workforce
300,000
Number of Industrial Parks
36
Closest Major US Cities
San Diego, CA
Infrastructure
Tijuana International Airport
San Ysidro
Otay Mesa
California Interstates 5 and 805
Baja California Railroad, Inc.
Tijuana-Tecate Short Line
Consider Tijuana if you are…
1.

Seeking to significantly reduce your manufacturing costs

2.

Working with suppliers and customers that are located in the Western U.S.

3.

Looking forward to benefit from near-shoring operations in a Mexican city right on the US border.

4.

Seeking a pro-business environment in which to establish your operations
Manufacturing Industries in Tijuana
Automotive

Aerospace

Medical Devices

General Manufacturing

Electronics
Interested in setting up your operations or moving existing manufacturing to Tijuana? Let's talk to see if Tijuana is a good fit for your business.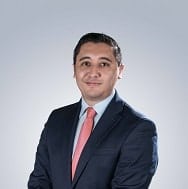 Shelter Services
Human Resources
Logistics and Transportation Services
Accounting Services
Payroll and Benefits Management
Supply Chain Services
Vendor Management
Facilities Management
Consulting Services