Prior to the year 2000, aerospace manufacturing in Mexico was almost non-existent. Beginning in 2003, until the present, Mexico's aerospace industry has grown at an approximately twenty percent annual clip. The country has risen from industry obscurity to occupy the position of the 9th largest supplier of parts to aerospace industry OEM's in the United States, and is the hemisphere's lowest cost producer.
Aerospace Manufacturing in Mexico
In 2012, aerospace manufacturing in Mexico accounted for exports totaling $5.4 billion dollars. Parts shipped included precision machined parts for aero engines, composite structures, aircraft interiors, overhead storage components, wire harness systems, electronic components and sub-assemblies, RF and microwave products, relays, sensors and controls, hoses and seals, landing gear assemblies and a wide variety of other items. These products were made by over 270 companies that make up the base of aerospace manufacturing in Mexico. Also, in 2012, Mexico was the largest recipient of aerospace foreign direct investment (FDI) in the world.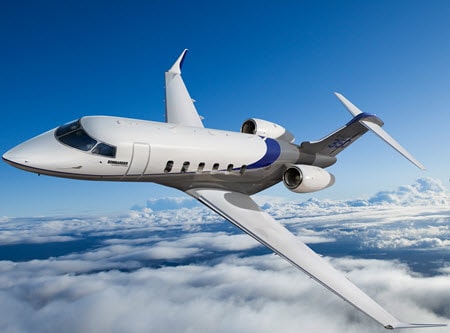 Mexico's major aerospace clusters are located in the Tijuana-Mexicali border region, the capitol city of Mexican State of Chihuahua of the same name, the South Central city of Queretro, the Western State of Sonora and Monterrey, the capital of the State of Nuevo Leon. Although these are the principal areas where aerospace manufacturing in Mexico is taking place, production for the industry can be found in sixteen of Mexico's thirty-one states.
Aerospace Industry Education
In order to promote the continued growth of aerospace manufacturing in Mexico, the country's leaders have committed themselves to forming the Mexican domestic human capital required to make the country a world leader in this high value-add industry. Relative to population size, Mexican institutions of higher learning graduate more than three times the number of engineers than does the United States Currently, near three quarter of a million students are enrolled in engineering programs. Of this number 114,000 are finishing their course of studies per year. Although the Mexican automotive industry boasts a total workforce of three hundred and thirty-five thousand workers, the number of those laboring in the aerospace industry in Mexico is not insignificant. Today large international companies such as Bombardier, General Electric, the Safran Group, Gulfstream, Hawker Beechcraft, Aeronnova, Fokker, Embraer and a large network of other majors and suppliers employ approximatey thirty-one thousand workers in the industry. It is the government's goal to increase the number of of its citizens participating in aerospace manufacturing in Mexico to one hundred and ten thousand workers by the year 2020.
Over the last decade the quality of aerospace manufacturing in Mexico has risen to global quality standards. At present the country has bi-lateral aviation safety agreements, or BASAs, with more than forty countries. Having these BASAs in place means that parts whose origin is in Mexico are not subject to international inspection prior to being shipped to their end user.
The aerospace industry in Mexico has achieved noteworthy progress in what, in any industry's development, would be considered a short period of time. This advancement is a testimony to the commitment to its success that has been enunciated by officials of the Mexican government's industrial promotion agency, ProMexico.
---