Mexico Human Resources provides high numbers of qualified employees
Mexico human resources locates employees who possess the education and skills to perform a wide range of industrial activities. You can be assured that Tecma will find the right people to build products that meet both your and the expectations of your customers. In a Ciudad Juarez, Mexico that has a minimal union presence which has helped to maintain a friendly work environment while stabilizing wage levels.
Tending to the human side of a manufacturing environment, or the HR function, can be a time consuming proposition which sometimes diverts attention from strategic and value-added issues that, ultimately, have a huge effect on a company's bottom-line.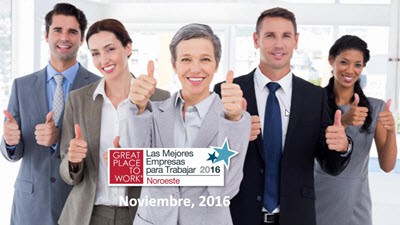 Forward looking manufacturers in Mexico view the services offered under the Tecma Group of Companies Mexico Shelter Manufacturing Partnership (MSMP) as a way to free themselves to concentrate on their production and quality in the knowledge that the human element of the business is in the capable hands of Tecma's human resource professionals. The services that Tecma offers in the area of Mexico human resources include:
Recruitment, screening and reference check of potential employees
As a result of being one of the foremost shelter service providers in Mexico, the Tecma Group of Companies has compiled a voluminous database containing the information needed to identify and hire workers with a wide variety of skills and manufacturing experience.
The Tecma Group of Companies takes a customized approach to orienting new hires to their new place of employment. Under the MSMP, Tecma avoids taking the"cookie cutter" approach., and crafts an initial program that instills the mission and values of the client into the workforce with which they will manage.
When problems arise with Mexico manufacturing human resources, the Tecma Group of Companies are there to bring about quick resolution, thus ensuring that manufacturing executives meet production schedules and ship quality goods on time.
Mexican law requires that all employee records must be kept and made available for viewing by Mexico's Social Security Institute for a period of five years. Tecma performs this function, as well as others, including notifying Social Security authority regarding new hires and employee dismissals within time periods fixed by Mexican law.
Mexican Health and Safety Regulation Compliance
In accord with Mexican legal requirements, Tecma provides companies laboring for its clients with routine and urgent care services, preventive health care counseling, prescription drugs per doctors' instructions, as well as on-site medical care when required.
As is the case in any country, Mexican human resources constitute the linchpin for present and continuing success. The Tecma Group of Companies Mexico Shelter Manufacturing Partnership (MSMP) deftly manages the critical human element. This frees up executives to spend more of their time to think strategically, perfect their processes and manufacture a product that keeps them ahead of the competitive pack.
Contact us with your questions related to Mexico human resource services.