Mexico Import Export Services delivered to Tecma Clients
Note:  Services described on the Tecma Website are for companies that have engaged Tecma for Shelter Services.  Review this Introduction to Tecma.
Mexico import export services are critical to the success of any company that has a factory in the maquiladora industry under the auspices of the Tecma Group of Companies' Mexico Shelter Manufacturing Partnership (MSMP). It is a fact that when materials and finished products get delayed and tied up at the border because of customs discrepancies this can be the cause of economically damaging shutdowns of production lines, as well as result in the late shipment of goods to customers.
In addition to providing a reliable Mexico import export service for its customers, (Tecma has been officially certified as being " trustworthy" by the Mexican Customs authorities), the service that Tecma provides to its customers is one that is significant in its risk reduction value.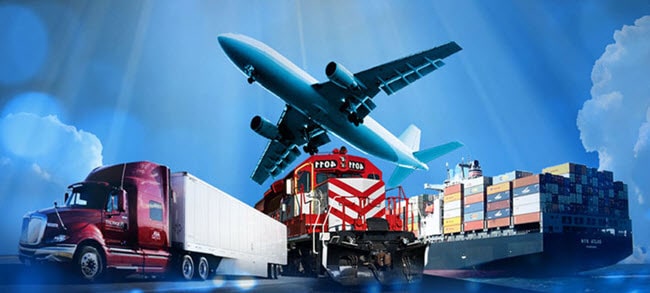 Under the MSMP business model, for Mexican Customs purposes, Tecma is considered the "importer of record" for the manufacturing clients that it serves. This means that it is the Tecma Group of Companies' responsibility to make certain that the manufacturers in Mexico with which it partners are in compliance with Mexican Customs rules and regulations at all times. Disciplined vigilance is required in this area of the business to make sure that potential fines are avoided and tariffs and duties are reduced or eliminated. Manufacturers operating in Ciudad Juarez have trusted Tecma's team of customs professionals with this task for nearly three decades.
Specific Mexico import export services provided by the Tecma Group of Companies include:
The processing of all Customs documents. These include commercial invoices, packing lists, NAFTA certificates of origin and Mexican pedimentos. The pedimento is the most relevant Customs form in that it evidences the legal importation of goods into Mexico. Pedimentos can only be filled out by licensed Mexican customs brokers. The Tecma Group of Companies maintains its own broker in-house.

The classification of raw materials, supplies, machinery, tools and equipment and finished products. Getting the classification of all items correct is necessary to greatly reduce or eliminate any applicable tariffs and duties

Participation in PROSEC programs. Some companies may import items used in their manufacturing in Mexico that are not NAFTA country in origin. Duty free status can be obtained, however, through PROSEC. Industries in which non-NAFTA imports into Mexico may obtain duty free status under PROSEC include electronics, automotive and textiles

The special clearance processing of hazardous materials in accordance with both U.S. and Mexican environmental and health regulatory authorities.

The maintenance of certifications required to expedite Tecma Group client companies' shipments when bottlenecks occur at the border, and those required to reduce Customs inspection of goods.

The special handling of items that are subject to quotas and other Mexican Customs restrictions.

The maintenance of relationships and communications with the Mexican Department of Health and other regulatory agencies with respect to Mexican Customs issues.

The processing of shipments to Tecma client company customers in Mexico by the creation and execution of what are known as virtual pedimentos. Virtual pedimentos are used when goods are sold in Mexico while still under a temporary importation permit.

The creation and processing of documents utilized for transiting in-bond shipments.
Although Mexico Import-Export services constitute one of the core activities and capabilities of Tecma's Mexico Shelter Manufacturing Partnership (MSMP), Tecma does assist with Customs issues on the U.S. – side of the border. For items being shipped from Mexico into the United States, the services of a licensed U.S. customs broker is required. Tecma, however, does provide guidance to its clients in several ways:
The arrangement of interviews with reliable U.S. customs brokers, so that clients may choose the company with which they wish to work.

The filing of electronic documents with U.S.. customs brokers

Coordination with Tecma Group client custom brokers, when necessary
Mexico import-export operations, Customs and the legal issues that surround them can be complex, is the case with those of other nations. Tecma has built up strong trust between itself, Mexican Customs and its clients over the nearly three decades that it has been serving manufacturers in Mexico.
Contact us with your questions related to Mexico import-export services and Customs issues.