Mexico consulting services delivered by Tecma's team of trusted professionals are formulated to meet the specific need of each individual client. All such services provided by Tecma begin with the signing of a non-disclosure agreement (NDA) that ensures that information related to the project will be held to the strictest standards of confidentiality.
Since not all companies seek to manufacture in Mexico under the auspices of the shelter service business model, the Tecma Group of Companies makes its expertise available to executives that wish to seek alternative avenues by which to begin operations in the Mexican maquiladora industry.
Mexico consulting Tecma style employs a one-stop-shop approach, although the Tecma Group of Companies concentrates on performing the manufacturing start-up tasks that get a company up and running, the Tecma team also offers a wide range of other services on an "as needed" basis.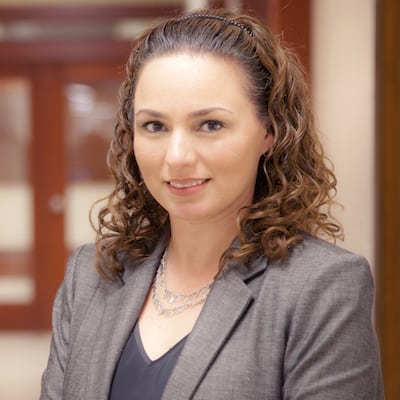 Among them are:
Although the country is increasingly evidencing itself as the best option for manufacturers seeking to initiate operations in a nearshore, low-cost environment, it is essential that companies utilize Tecma's Mexico consulting services to perform due diligence to determine, in a definitive manner if Mexico is best suited to meet their particular needs.
Due diligence must be conducted basic questions concerning security, political and economic stability, and other issues that enable companies to validate their Mexico manufacturing choice.
Mexico Business Plan Formulation
The Tecma Group of Companies' Mexico consulting services can be utilized to assist manufacturers to establish their project's business plan. Bringing the plan for Mexico manufacturing to fruition will require an identification and determination of the costs, benefits and feasibility of initiating maquiladora operations, a determination of project scope and  the structuring of accompanying timelines, as well as an assignment of tasks and responsibilities to all parties involved in making the effort a successful one.
Mexico Geographic Site Selection
Tecma has delivered Mexico consulting services that have enabled more than one hundred companies to choose the town or city in which they located their maquiladora manufacturing facilities.
Getting location right is one of the most important components of ensuring glitch-free start-up and continuing Mexico manufacturing success. The Tecma Group of Companies has vast experience in identifying, depending on each client's unique requirements, venues at which critical needs such as transportation linkages, workforce availability and skill set compatibility, supplier base adequacy and proximity to customers can be optimally met.
Mexico Industrial Building Choice
Tecma's trusted team of maquiladora professionals is available to help its Mexico consulting clients to identify the right industrial building in which to conduct their operations. Whether the project requires a large or small production area, or a distribution warehouse and logistics center, Tecma assists its clients to identify the right place and to negotiate a good price.
Economic Incentive Negotiation
Mexico business consultants like those that make up a part of the Tecma team know what types of incentives exist for business looking to start-up manufacturing operations there.  After nearly three decades of existence the Tecma Group of Companies knows and has longstanding relationships with the parties to talk to regarding this important matter on the local, state and federal levels.
Mexico Manufacturing Facility Start-Up Supervision
Scores  of companies have trusted Tecma to get them up and running.  The Tecma team ensures that all permits and registrations are in place prior to the beginning of operations, and that utility contracts are negotiated and signed. Tecma is also available to act as a general contractor, as well as can provide maquiladora plant layout and engineering services, and, additionally, can provide Mexico consulting services that enable manufacturers to move equipment from its original location across the border and into Mexico.
Supplier Identification and Choice
Tecma Group of Companies Mexico consulting services help clients to identify the best local suppliers to meet their varied needs. The two criteria that must be met  before Tecma considers any firm a legitimate third-party supplier are "cost" and "quality." Quality service provider in Mexico with which Tecma collaborates on a regular basis include:
Mexican accounting firms
Customs brokers
Industrial building owners and real estate developers
Riggers and transportation services
Mexican construction companies
Individual lawyers and law firms
Mexico shelter companies
Mexico consulting services offered by the Tecma of Companies are available to firms that seek to begin manufacturing in a location in the hemisphere's low-cost manufacturing location of choice when they are seeking to do so without operating under Tecma's Mexico Shelter Manufacturing Partnership (MSMP) business model.
Contact us with inquiries related to the Mexico consulting services  offered by the Tecma Group of Companies.