Borderplex Alliance Fostering Cross-Border Community Growth
On the border between Texas and New Mexico in the US and Chihuahua in Mexico is a unique alliance known as Borderplex Alliance working with both private and public sectors to encourage bi-national economic cooperation and industrial growth.
About the Alliance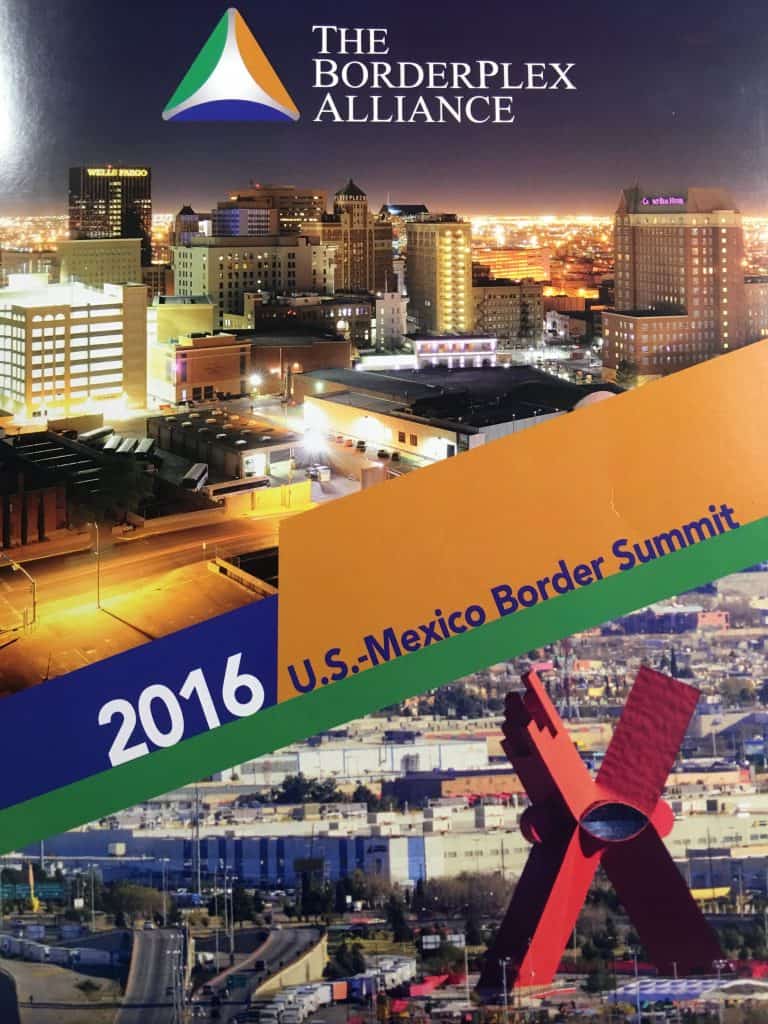 With the mission of recruiting industry to the border region to maintain a healthy, local economy, the BorderPlex Alliance is unique in that it is entirely a private, non-profit corporation funded primarily by businesses within this region. Because of this funding, the organization is able to offer independent consulting services to business and industry free of charge. They maintain close relationships with businesses such as the Tecma Group of Companies and governmental leaders in the region to build up the bi-national economy and foster community growth. They advise manufacturing companies, industrial and business groups on best practices for relocating or expanding operations into the area in addition to providing other professional services, including:
Up-to-Date Data: including information and statistics on business climate, labor force, quality of life, infrastructure, workforce training options, taxation, regulation, etc.
Industrial Briefings/Orientations: including a variety of informational programs to equip companies and consultants with strategic business information.
Industrial Tours/Itinerary Development: helping prospecting companies tour the region (on both sides of the border) and learn the most from their investigations.
Access to Business Consultants: including no-fee consultations with relevant business professionals (attorneys, customs brokers, bankers, CPAs, etc.) licensed to practice in the United States and Mexico.
Access to Government Decision Makers: meetings can be arranged to discuss plans and questions with key decision makers at local, state, and even federal levels.
Site Selection: soliciting and preparing customized proposals for existing buildings, build-to-suit facilities, and available land sites to assist selection of optimal sites.
Supplier Assistance: arranging with local vendors, suppliers, and contract manufacturers to provide component parts or support services relevant to the particular business.
Site Location Assistance: providing key research and itinerary development support to site consultants, tenant rep firms, industrial realtors, etc.
Community Growth Goals
The Alliance is already meeting its goals to foster community growth in the tri-state, bi-national region. With foreign interest in manufacturing Mexico and economic development as the primary vision, and increasing investment levels and job creation as the goals to achieve this vision, the Borderplex Alliance is building a pipeline of opportunities to make this a reality. To help the Alliance meet these goals for economic and community growth on the border, Tecma Group has thrown their full support behind the Borderplex Alliance as a sponsor. Already, this cooperation is making a difference. Key goals and accomplishments for the Borderplex Alliance include:
10 completed projects in 2014 totaling $237 million in new investment and over 3,500 new jobs
1 completed project in 2015 totaling $3 million in new investment and 55 new jobs
1 mid-stage project underway to bring in $2.7 million in new investment and 56 new jobs
21 early-stage projects underway to bring in $1.2 billion in new investment and 5,300 jobs