The Tecma Group Promotes Marisela Molina
The Tecma Group of Companies Promotes Marisela Molina to Director of Customs
EL PASO, TEXAS.  June 16, 2017.  The Tecma Group of Companies specializing in helping companies foreign to Mexico reduce manufacturing costs, today announced the promotion of Mrs. Marisela Molina to Director of Customs.  She will have the primary responsibility of managing all Customs operations for all of Tecma's facilities located in Cd. Juarez, Tijuana and Torreon, Mexico and El Paso and San Diego.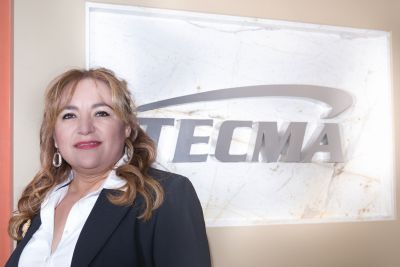 "Marisela has been a key part of Tecma's success and we are thrilled to promote her to this important position", said K. Alan Russell, Chairman and CEO of Tecma.   Marisela joined Tecma in 2002.
Client companies are not exclusive to the US and include European, Canadian and Asian companies as well.
With over 31 years of service to hundreds of companies Tecma is proud of the 7,000 member work force that has been created within Tecma.  The promotion of Marisela Molina is an example of the company's policy of 'promoting from within' whenever possible.  This sets an example for all personnel that the company is tuned to the quality of work being performed by each employee and that advancement is available to all who aspire to professional achievement.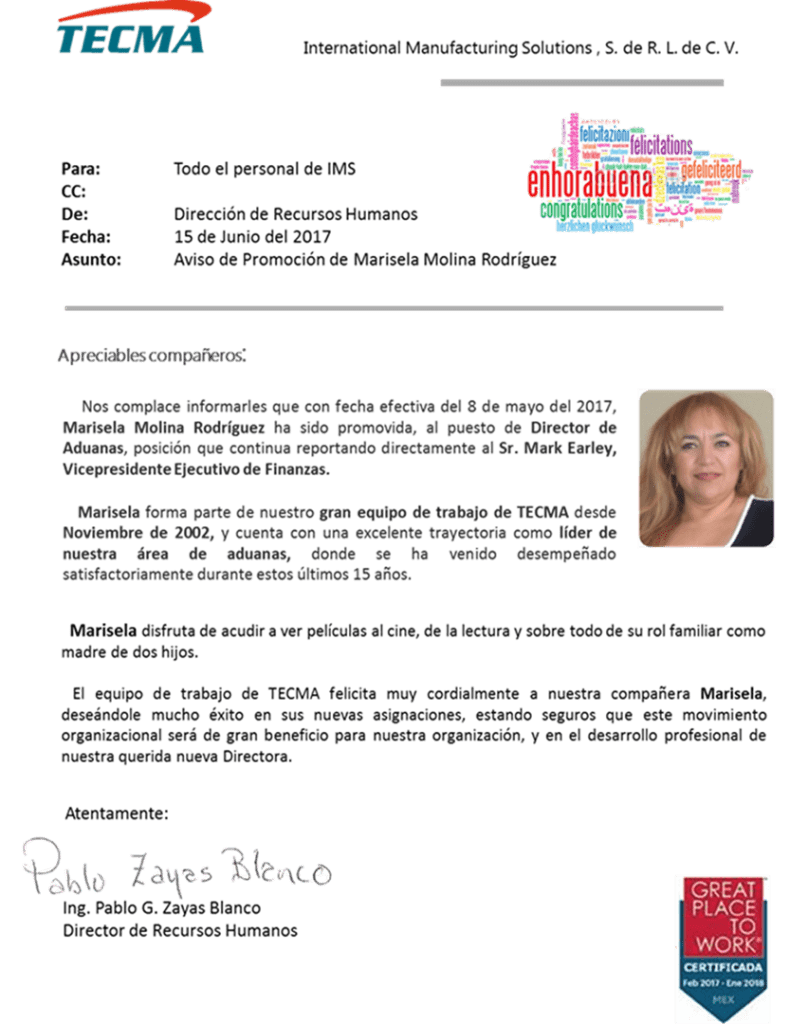 The Tecma Group of Companies provides services for companies foreign to Mexico who would like to reduce manufacturing costs by moving portions of their labor intensive functions to Mexico.  Customs is just one of a multiple number of services provided to our clients as part of its service package.   To learn more about services provided by the Tecma Group the reader is invited to go to Tecma.com and review a quick snapshot of services provided.