Tecma Times – Second Quarter 2014
The El Paso, Texas-based Tecma Group of Companies has recently expanded the geographic reach of its Mexican shelter services by establishing operations in Rosarito, a municipality of 65,000 residents in the western border state of Baja California. The community is situated twenty miles south of the principal West Coast border town of Tijuana. […]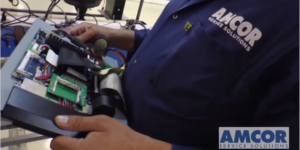 New Jersey-based AMCOR Service Solutions has completed expansion of its El Paso and Ciudad Juarez facilities. The latter, operates under the auspices of the Tecma Group of Companies' Mexico Shelter Manufacturing Partnership (MSMP), and in conjunction with its US distribution center in El Paso Texas. […]
Mexican maquiladora operations run more productively on premium fuel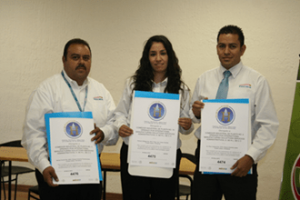 Top quality Mexican maquiladora operations run on quality people and good food. In most instances, a well-fed workforce is happy one. A happy workforce is most often more productive than it would be under other circumstances. This line of reasoning applies to Mexican maquiladora operations, as well as others.
Tecma Talk podcast focuses on total cost of ownership and other global manufacturing trends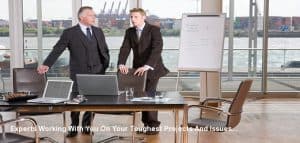 Listen to a podcast with the Los Angeles-based president and CEO of Group 50 consulting, Jim Gitney, regarding current global manufacturing trends such as the growing interest in the concepts of "total cost of ownership" and "nearshoring."
Maquiladora manufacturing firms adjust to VAT and IEPS tax changes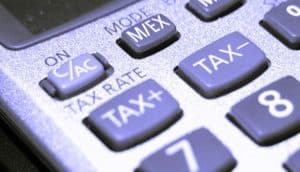 So far this year, Mexico's Tax Administration Service, or, as it known by its Spanish acronym, SAT has received in excess of a thousand applications from maquiladora manufacturing firms that are seeking exemption from payment of Value Added Tax (VAT).
The Tecma Group of Companies is an active, energetic and committed participant in programs offered and delivered by the Chihuahuan Institute for Adult Education, as well as by Mexican federal government's National Institute for Adult Education (INEA). The Mexican shelter service provider was recently recognized […]
Tecma Group of companies makes Mexico manufacturing information available through text messaging
Useful and relevant information related to nearshore manufacturing south of the border delivered to your cell phone once a week. Reach out to us to know more!
---
We hope that you will find the information contained in this quarter's edition of the Tecma Manufacturing in Mexico Times to be of interest and of use.
---
Interested qualified manufacturers can learn about the Tecma Group's Mexico Shelter Manufacturing Partnership (MSMP) Support Services by signing up for a one-on-one webinar. Our team of professionals can enable you to start-up and maintain competitive production facilities in Mexico. Sign up