Border Adjustment Tax Abandoned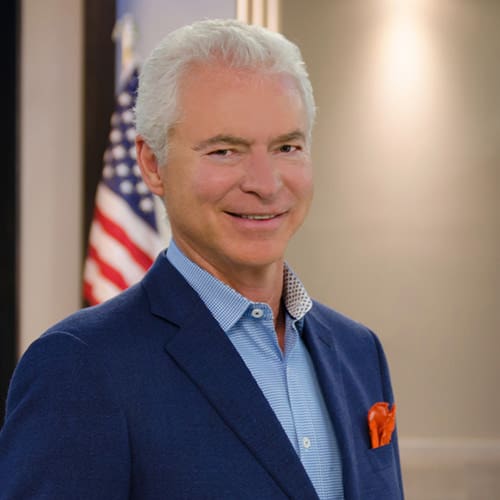 A message from Alan Russell, Chairman and CEO of the Tecma Group of Companies.
Over this past year discussions about a BORDER ADJUSTMENT TAX (BAT) created a worrisome stir for companies and families of the workers within companies doing business in Mexico. Today the El Paso Times ran this article about the Border Adjustment Tax plan being abandoned. Tecma is quoted in this article. I thought you would appreciate this brief discussion about today's announcement. Hoping you enjoy this article.

          Vic Kolenc of El Paso Times, El Paso, Texas July 28, 2017
El Paso business leaders and some national business groups welcomed news Thursday that the controversial border adjustment tax on imports proposed by President Donald Trump's administration and Republican leaders in Congress is being scrapped.
Congressional leaders and Trump administration officials Thursday issued a joint statement saying, "many unknowns" are associated with the proposed border tax and they won't pursue the proposal any longer "in order to advance tax reform."
Alan Russell, chief executive officer of the Tecma Group of Companies, an El Paso company operating factories in Juarez for various manufacturers, said Thursday's announcement brings clarity to the future.
"The what-ifs and uncertainty around the proposed tax caused anxiety and stress in the El Paso-Juárez business community and all border communities as a whole," Russell said in a statement.
"There was nothing in the BAT (border adjustment tax) concepts that were good for our businesses short or long term. Now we can focus on the great opportunities before us with certainty," Russell said.
Alan Russell, CEO of the Tecma Group of Companies, said the end of the proposed border adjustment tax helps companies in this area better focus on the future.
Jon Barela, CEO of the Borderplex Alliance, a regional economic development organization based in El Paso, said the border tax, or "better termed 'consumer tax' would have been a dangerous and costly policy to our local and national economy."
The proposed tax on imports to the U.S. would have jeopardized the more than $70 billion worth of goods crossing the El Paso-Juárez border each year and jeopardized the jobs supported by that trade, Barela said.
Richard Dayoub, CEO of the Greater El Paso Chamber of Commerce, said the chamber and other business groups around the country lobbied hard to kill the border tax because, he said, it would have hurt the national economy.
Officials with the National Retail Federation and the U.S. Chamber of Commerce issued statements Thursday applauding the demise of the border tax and saw the move as clearing the way for getting tax reform through Congress this year.
Dayoub said the tax would have increased the cost on a wide array of imported consumer goods and likely would have prompted Mexico to institute its own tariff on U.S. goods imported to that country. That would have increased costs for U.S. manufacturers, and that would have brought job losses, he said.
President Trump in January threw out the idea of a border tax as a way to pay for his proposed wall on the U.S.-Mexico border.
Later, the idea got refined and incorporated into reforming the federal tax system.
House Speaker Paul Ryan and other House Republicans wanted to use the 20 percent border tax to replace the current 35 percent federal tax on corporate profits, according to The Associated Press.
Ryan and other supporters said the border tax would have helped U.S. exporters struggling to compete against low-wage workers in other countries, AP reported.
However, it also could have driven up prices for imported goods, including automobiles, consumer electronics, oil — and therefore gasoline — and other retail items, AP reported.
The joint statement issued Thursday came from Ryan, Senate Majority Leader Mitch McConnell, Senate Finance Committee Chairman Orrin Hatch, House Ways and Means Committee Chairman Kevin Brady, Treasury Secretary Steve Mnuchin, and White House economics aide Gary Cohn.
Vic Kolenc of El Paso Times, El Paso, Texas
The Tecma Group of Companies maintains a blog of current subjects dealing with NAFTA Negotiations, Maquiladora Manufacturing and Mexico Shelter Services.  The reader is encouraged to view our blogs at https://www.tecma.com