Tecma Group will bring a Merry Christmas to more than 18,000 children of Tijuana
A Merry Christmas is being brought to the poorest of the poor children of Ciudad Tijuana as part of an annual 'Toy Movement' sponsored by Spin Master toys of Canada and The Tecma Group of Tijuana.
For a week now, the TECMA Tijuana Group's facilities have become a gift factory where more than 18,000 new toys have been wrapped by employees and volunteers to brighten up Christmas. "The toys will be gifted to children of poor resources who live in marginalized areas of the city", as announced by Ernesto Bravo, President of Tecma West, located in Pacifico Boulevard.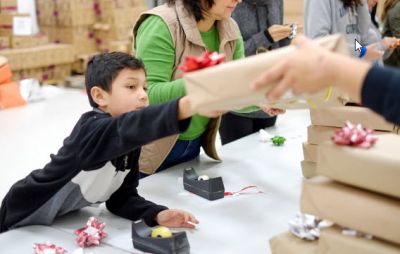 The program is coordinated by Tecma, a company where the support of staff and volunteers for a week has literally become a factory for wrapping gifts.
The toys, as provided by SPIN MASTER, will be distributed among children from schools, hospitals and charities this December 14th.
"The goal", is to bring Christmas to 18,000 children living in areas of conflict or marginalized conditions".
The 'Toy Movement' initiative led by the toy company SPIN MASTER chose, for the second consecutive year, the TECMA Group to bring top quality toys as a Merry Christmas to children from elementary schools located in the poorest areas, which this year will be the Conurbated Zone of Tijuana.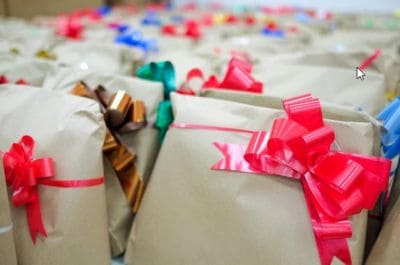 It was last year when we gave away 3,835 toys in Ciudad Juarez, and in 2016 SPIN MASTER again chose TECMA to join their initiative, but now in the city of Tijuana.
Ernesto Bravo said the spread of the spirit Christmas among Tecma's who immediately donated materials to wrap the toys in a minimum time or other contributions in kind, which are part of the great logistical challenge of moving, sorting, wrapping and distributing 18,000 toys in few days.
Undoubtedly, the activity is not only a way to encourage solidarity among the employees involved, but also a true family program, as they have joined their families and friends. In addition, dozens of young high school students belonging to CECyTE Santa Fe and CBTis 156 were integrated to wrap and decorate gifts as a social service.
Out of empathy, the young volunteers "were integrated with enthusiasm from the first day, especially when understanding the noble cause," said Victor Garcia, responsible for overseeing the project, who emphasized the important contribution of the students.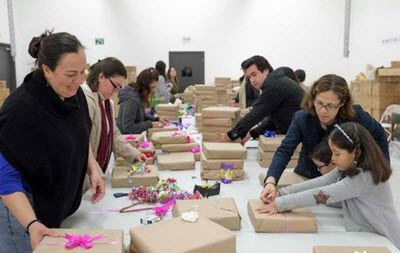 "The 'Toy Movement' aims to be more than a mere act of social responsibility, we seek to return to the community something that has been given to us and at the same time to promote family values among our collaborators," said TECMA.
Organized by toy manufacturer SPIN MASTER in 2014, the 'Toy Movement' has taken toys free of charge to children in areas of conflict or marginalization, including Gaza, Israel and Jordan; and for two years the Tecma Group has joined this global initiative for the benefit of Mexico.
"We are excited to be able to 'give back to the community" stated Alan Russell, Founder and CEO of the Tecma Group of Companies.  "Last year we were able to host a company wide effort in Ciudad Juarez where we personally delivered 3,835 toys to children that would not have had toys for a Merry Christmas.  This year, being able to give away 18,000 quality toys to the children of the city of Tijuana is monumental," stated Russell.